Introduction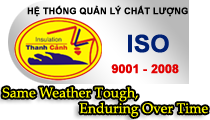 Dear Customers,

Firstly, Thanh CanhInsulation Co.,Ltdwould like to send customers our deep thank youfor your support andcooperation during the past year.

Thanh CanhInsulation Co.,Ltd was established in 2005, is an enterprise specialized in manufacturing of insulation, sound productsand other specialized equipment,supporting instruments for manufacturing refrigerated truck bodies, cold storage, cold storage of fishing boats, ...

To promote and respond to the trust of customers, quality productfactor is an issue of primary concern company. Besides the investment in the equipment manufacturing and processing of products of modern insulation, with efforts of leaders and all employees, the company has successfully built a quality management system in accordance ISO 9001: 2008.

Along with the quality policy, the company has invested, improvement and modernization of production equipment. Since its established and put into operation, the company has invested in the production line of new insulation products by HCFC - R141b technology of Singapore. Specifically, in 2014 Thanh CanhInsulation Co.,Ltd has invested production lines PU foam insulation, insulation Foam by Cyclopantane technology(C5H10) - European technology. Total investment for the technology and equipment is $ 530,000.

With modern equipment, with professional production management, skilled technical team, Thanh CanhInsulation Co.,Ltd brings high-quality products, on time delivery guarantee, reasonable price to meet demands and different needs of customers.

With management capacity and current production, Thanh CanhInsulation Co.,Ltd is continuing to expand markets for domestic consumption and boost exports to new markets such as Singapore, Australia, Japan, USA. The company is striving to raise the prestige and brand Thanh Canh up caliber region and world.

Thanh CanhInsulation Co.,Ltd committed to give customers maximum satisfaction by high quality products, the best services.

Thank you and Best regards!



Thanh CanhInsulation Co.,Ltd
VISION - MISSION - CORE VALUES
VISION:
• With over 10 years of experience, Thanh Canh orientation become one of the leading manufacturer, supplier of PU Foam Insulation,insulated Panel for cold storage and refrigerated truck bodies according to European standards in Vietnam and the region.

MISSION:
• Give customers highestsatisfaction and trust through quality products and services of the Company

CORE VALUES
• Creating trust and reputation with customers
• Providing products and services with the best quality with high professionalism
• Strive to build an effective business operation and sustainable development
• Create a the best work environment where people to be work hard, to be treated fairly, with respect and be interested in all aspects of life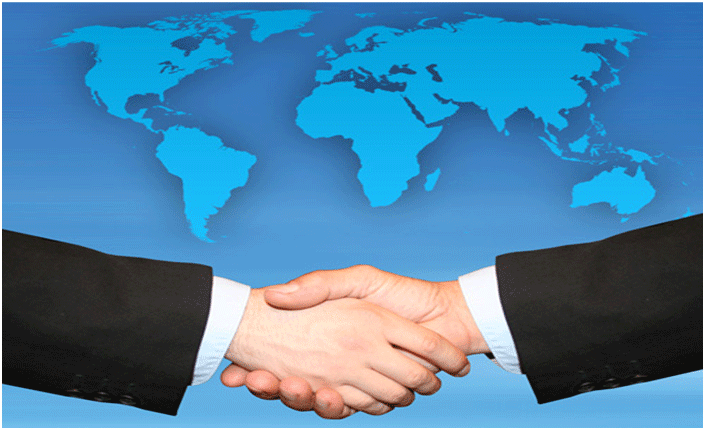 INTRODUCTION ABOUT THANH CANH
Company Name: THANH CANH INSULATION COMPANY LIMITED
Abbreviation: THACACOM.CO., LTD
Address headquarters: 398 Hamlet 1 + 3 Nhut Tan commune, Tan Tru Distr, Long An Province, Vietnam.
Factory Address: Lot D8, Road No. 3, Nhut Chanh Industrial Park, Ben Luc District, Long An Province.
Tel: (+84) 0723.680.136 Fax: (+84) 0723.680.036
Email: thanhcanhcomposit@yahoo.com.vn
Website: thanhcanhinsulation.com.vn
Tax code: 1100867422
Accounts: Bank for Foreign Trade of Vietnam
Account number: 063 100 379 3500
The process of Establishment and Development
- 2005:
Establishedof production facilities.
- 18/11/2008:
Convert "production facility" to " Thanh Canh Compositecompany limited". Specializing in the production and trading insulationFoam, truck wall and accessories by Composite, Inox for refrigerated truck body, cold storage, seafood reserving vault.
- 2009:
"Thanh Canh Compositecompany limited" was renamed "Thanh Canh Insulation Company limited"
- 2011:
The construction of the factory insulationFoam in Lot D8, Nhut Chanh Industrial Park, Ben Luc District, Long An Province.
- May 12/2012:
Finishing installation production line and conduct insulation Foamproducts manufacturer PU Foam insulation.
- May 03/2014:
Installation of production lines Pu Foam insulation by new technology (Cyclopantane technology) first in Vietnam to achieve European standards.
- 08/2014:
Completed the installation Pu Foam Production Line by Cyclopantane technology and increased the output up to 10,000m3 / year.QualityProduct is higher than old technology.
ORGANIZATION CHART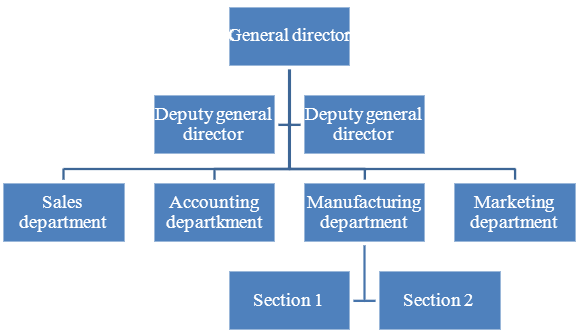 CERTIFICATIONS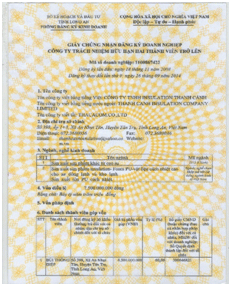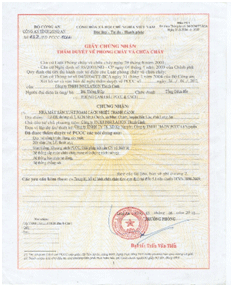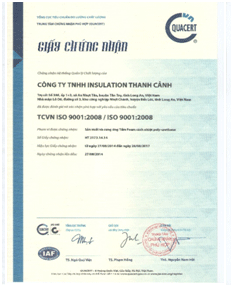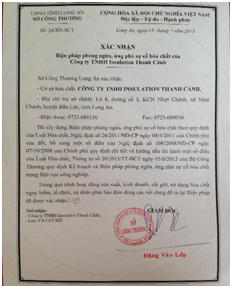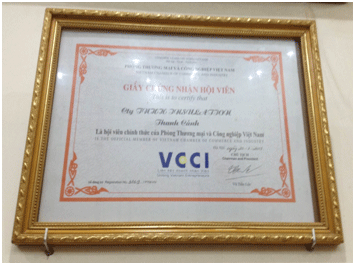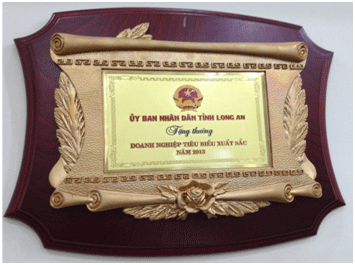 TEST REPORT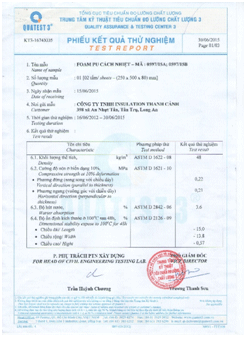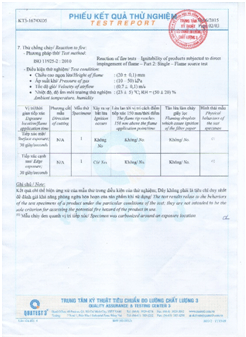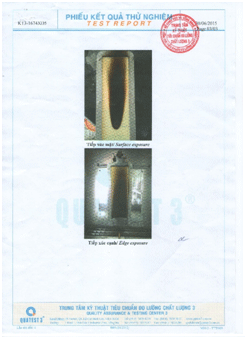 Thanh CanhInsulation Co.,Ltd